Transport to and from Tongariro Alpine Crossing!
Tongariro Alpine Crossing Transport and Lake Taupo Shuttle Service – Locally Owned and Operated!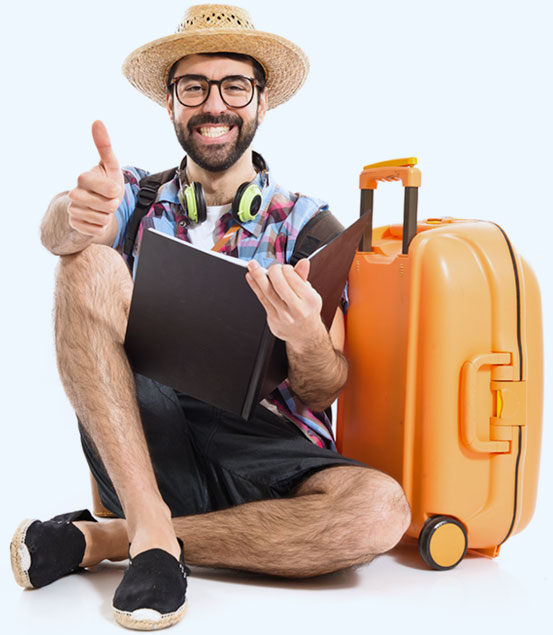 Alpine Hot Bus Shuttle Service
The Tongariro Alpine Crossing is a spectacular one day trek across New Zealand's Tongariro National Park World Heritage Area, starting from Mangatepopo and ending at Ketetahi.  It has been described as one of the world's best one day treks.

Alpine Hot Bus offers
Professional transport service to the Tongariro Alpine Crossing. Same-bus pickups from your Taupo or Turangi backpackers hostel, motel, or hotel. Knowledgeable local drivers who provide a local commentary on the Taupo area and The Crossing.

Locally Owned and Operated
 Locally owned and operated, Alpine Hot Bus runs daily return shuttles from Taupo to the Tongariro Alpine Crossing as well as shuttle bus service incorporating Whakapapa, National Park, Chateau Tongariro, Turangi and Ohakune.
Return Transport to Taupo's Big Attractions
Tongariro Alpine Crossing
Planning is an important step for people who are a bit tight on the budget but still want to travel. This situation generally presents itself when you're young and don't have a lot of experience with backpacking. Here's a few things which you should try out to keep the expenses on the shorter side.
Lightweight backpacks
The first rule for such trips should always be to keep the luggage minimal and pack the bare minimum which you need. Carrying a lot of weight around will drain your energy and interest to travel.
Staying outdoors
Camping outside is a unique experience and should be done anytime an opportunity presents itself. A lot of places have grounds which are made solely for camping purposes.
Hostel accommodation with Pantry
There are backpacker friendly hostels which are custom made for travellers. These hostels most often are equipped with kitchens and buying some groceries and cooking helps you save.
Carry snacks
When you're backpacking, quick bites are what will keep you going. Local vendors are aware of this and they hike the prices of smaller snacks, so it is a good idea to carry some snacks even if it adds a little weight.
Train travel helps
Pre- purchasing train passes are a good way of saving. If you've thought of staying in a certain radius in a state or country, train passes surely save a lot of money.
Avoid cabs; walk instead
Local cabbies are well aware that you aren't from around the place. They might deliberately take you through the longer route and show you enticing visuals but in reality they are just subtly ripping you off. Try public transport or walking from A to B.
Beware of scam artists
Every good place to visit comes with that set of people who'll take your wallet away without you knowing it or coerce you to hand your money over. Keep some money hidden and set it aside where people don't see.
Stop by the liquor stores
Never get fooled by local bars who try and take advantage of tourists who are unaware of the rates of drinks at a bar. Be aware of the policies of the bar and how payment happens. Stay sharp so that the bartender doesn't overcharge you.
Tourist traps should be avoided
Follow the locals and you get a flavour of the place you're visiting. They know the happening places for lunch, weekend getaways and party spots.
Group travel is a smart option
Many people prefer going out solo and it is definitely a great experience but the fun in group travel is also unparalleled. It's like a mixed bag of talents and you never know who will help you get out of a tight situation.
Tongariro Park was opened in 1887 and happened to be the first national park in New Zealand. It also has three volcanoes which are Tongariro, Ngaruhoe and Ruapehu. The Lord of the Rings trilogy kind of made Mount Ngaruhoe famous by terming it as Mount Doom. The landscape has a lot of variety and you can find not just volcanic rocks, but also craters, snow fields and forests. The places are so different that they can get distracting after a point and it keeps getting more intriguing.
Tongariro crossing one-day hike
Travel websites rate the one-day hike in Tongariro Crossing as the best. The length is about 20 km and the timespan to cover it goes to about 7 or 8 hours. For people living in Taupo, which happens to be the adventure capital of North Island, there are plenty of tour operators at your disposal to choose from and they offer guided tours, throwing in transport to reach and come back from the mountain. The crossing is in no way like a circular track and you can only reach through varied terrain. This would include lava flowing, volcanic rocks and lakes of beautiful colours.
Look at the Army Museum
For people in the area of the Desert road, the Army Museum is a place that should be visited most definitely. If somebody gets tired of all the nature that you get to see in New Zealand, a museum links the person back to the normality of the life we see and live every day. The Museum happens to be located on a really good place as well which is on SH1 going from north to south. The museum stands out in this place where you only see the desert and the mountains Ruapehu, Ngaruhoe and Tongariro.
Desert Road long drive
For people who start getting on the road in Auckland, the desert road area in the centre of North Island can be quite astonishing to see. People also describe this place as a sudden nothingness as it has mud pits, Lake Taupo and three mountains. There are several such sets of landscape which start out of nowhere and are surprising to see.
Look at the landscape styles in Mordor
The Lord of the Rings series was an iconic movie and book franchise. The multitude of its' fans will identify with Mont Ngaruhoe as it was one of the pivotal locations for filming the movie and was named Mount Doom in the movie. People often stop by and enact scenes from the movie at this spot.
Snowboarding on active volcanos
There might be times when you think not a lot of things could be done in the middle of Mordor. This is when you should look into the two ski fields at Mount Ruapehu, Whakapapa and Turoa. These spots are already equipped with essentials for rent.
Traveler
Review
 Exploring the world is one of the greatest things that you are ever doing. You don't get a chance quite often and if you do, then you must definitely visit the Tongariro Alpine Crossing. It was one of the best experiences I ever had and I will lways go again if I get a chance. 
Andrew Smith
Web Developer
Contact for your trip
info@alpinehotbus.co.nz